IDEAZIONE E MODELLAZIONE / CONCEPT DESIGN AND SHAPING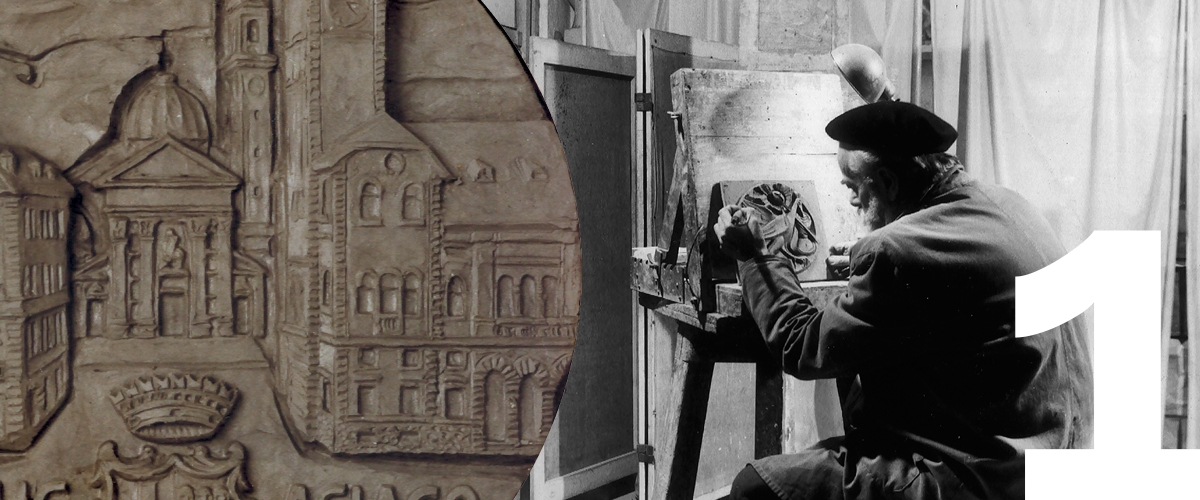 L'artista dopo attento esame delle esigenze del cliente, creando in libertà, modella in plastilina il soggetto richiesto.
After carefully examining the client's needs, the artist gives free rein to his creativity, modelling the subject required in plasticine.


PREPARAZIONE FORMA E CONTROFORMA DI GESSO / PREPARATION OF THE DIE AND COUNTER-DIE


Dopo l'approvazione del modello da parte del cliente, il formatore preleva dallo stesso controforma e forma in gesso.
After approval of the model by the client, the operative concerned takes a counter-die and die in plaster from the same.
La forma in gesso impressa in terre particolari e pregiate prepara la camera e l'impronta in cui viene versato metallo fuso ottenendo così la copia in bronzo.
The plaster die imprinted in special and prized earths prepares the chamber and the imprint into which molten metal is poured, thus obtaining the copy in bronze.
RIPRODUZIONE DEL CREATORE / HOB REPRODUCION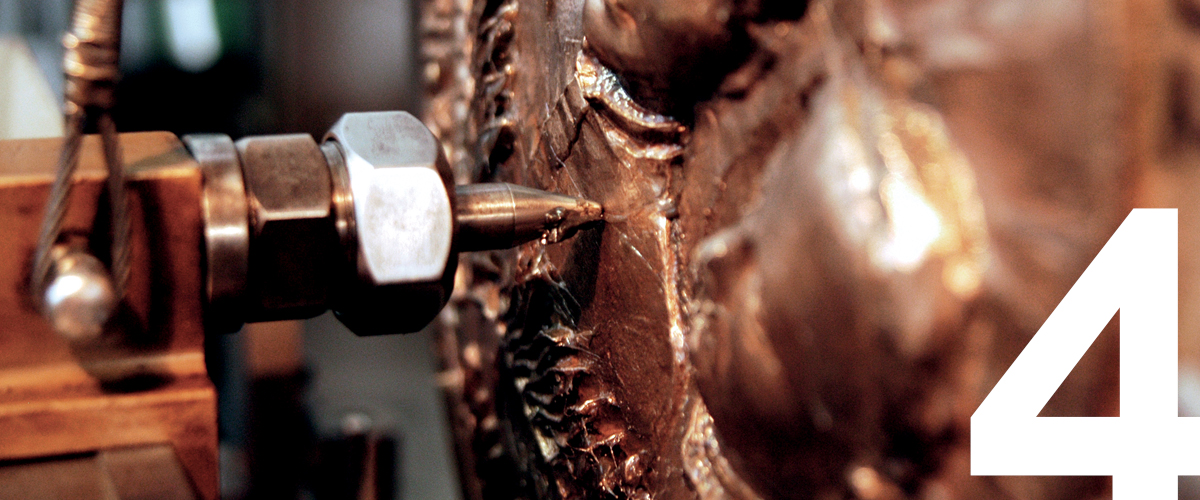 Pantografi tridimensionali, perfezionati su misura, riproducono, in acciai speciali dal modello in bronzo, il creatore del conio nella dimensione voluta dal cliente.
3D pantographs, optimised to measure, reproduce in special steels from the bronze model the prototype of the coinage in the size required by the customer.
PREPARAZIONE DEL CONIO / MINTING DIE PREPARATION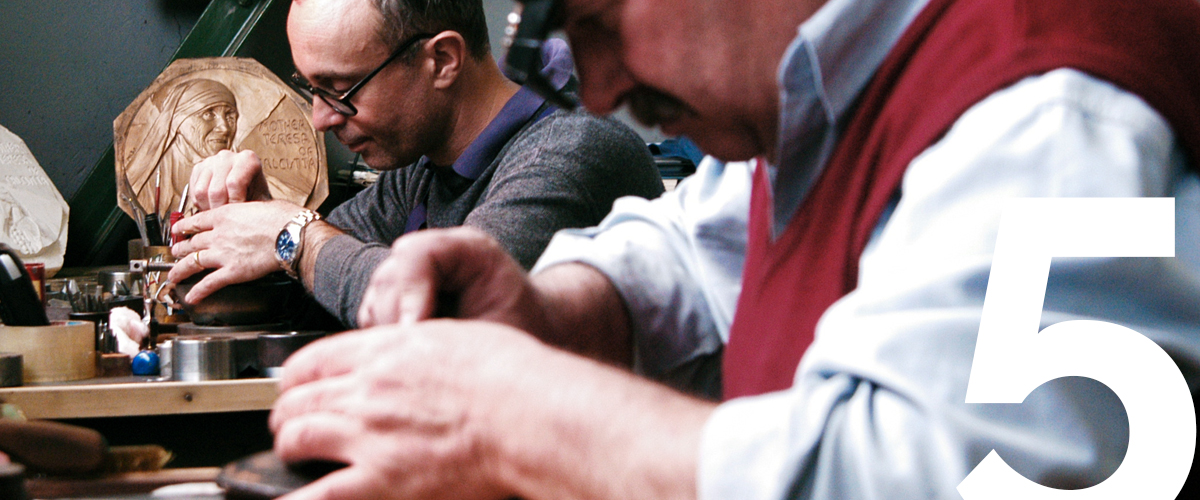 Nella preparazione di un conio perfetto neppure la macchina più sofisticata può sostituire la sensibilità manuale dell'incisore. Con abilità acquisita dopo lunghi anni di duro tirocinio, l'incisore rifinisce l'acciaio del creatore e del conio rimanendo fedele al modellato dello scultore fin nei minimi particolari.
When preparing a perfect coinage not even the most sophisticated machine can replace the sensitive hands of the engraver who finishes the steel, remaining true to the model of the sculptor even in the smallest details.
Con questa fase inizia la produzione industriale. La tecnica più raffinata, gli automatismi più moderni e avanzati garantiscono uno standard qualitativo decisamente superiore.
Industrial production starts with this phase. The most sophisticated technology and state-of-the-art automation ensure a definitely superior quality standard.
Processi galvanici particolarmente accurati di doratura, argentatura e bronzatura, danno effetti policromi, patine diverse alla produzione e ne garantiscono la durata nel tempo.
Particularly skilful galvanic processes of gilding, silvering and bronzing give multicolour effects and different patinas to the products and ensure their durability.
CONFEZIONAMENTO E SPEDIZIONE / PACKAGING AND FORWARDING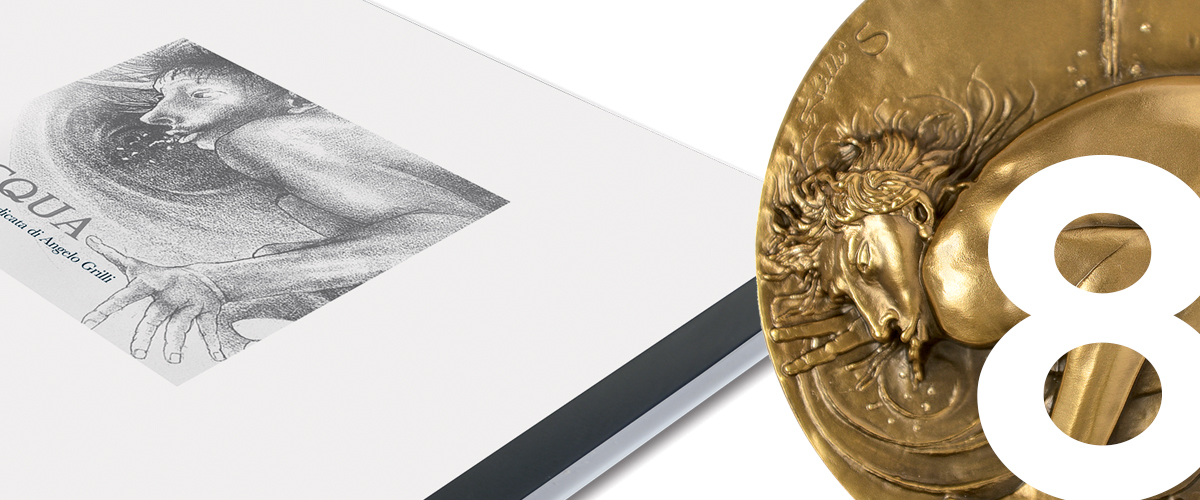 Al termine del processo produttivo, una accurata confezione e presentazione rendono ancor più ricercati i nostri articoli in ogni parte del mondo.
At the end of the production process, careful packaging and presentation make our articles even more sought-after throughout the world.